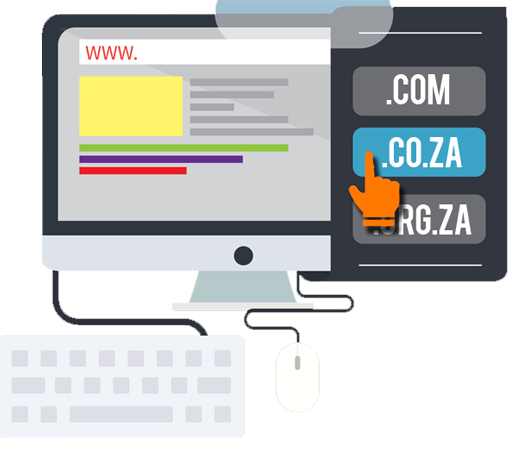 Get a free .co.za domain name with all our annual web hosting packages including the popular 1GB web hosting package.
This will allow you to have your own email hosting server and run your business with professional business email addresses at your domain name.
You don't have to have a website for the free domain name offer however we do offer basic one page web design from only R1499 once off. You could also get a website landing page setup on your domain with your company logo, business description and contact details.
Get a free .co.za domain with web hosting when you order any of our annual web hosting packages. IE: The 1GB web hosting package costs R300 for the first year
The free domain special offer is only valid for clients that order web hosting package with annual payment options. The free .co.za domain registration is valid for 12 months and renewal fees are charged annually thereafter.
Offer only valid on .co.za domain names that are available for registration.
.co.za Domain renewal fees are currently R89 and are due after the first 12 months. Any unpaid domain renewal fees are treated as a cancellation of the service and the domain name will expire.