Google PageSpeed Insights - Mobile Website Design
Monday, May 3, 2021
The new Google search engine update requires websites to get a green light score on Google PageSpeed Insights to rank better in search results.
There are officially more mobile users than desktop users browsing the web and searching for information. Google now wants mobile experience to be the focus on the way information is delivered. Web page load speed is one of the most targeted statistic when trying to comply with the scoring system.
PageSpeed test website - https://developers.google.com/speed/pagespeed/insights/
We've come up with a cost effective way to get a green light score of over 90 in PageSpeed Insights on mobile. Our new Mobile Website Design now uses a minimalist approach with less graphics and coding to get great scores on mobile.
While these websites are designed 100% with mobile in mind, we do try and still make them look interesting on desktop despite their basic design appearance.
When you see the result of desktop verse mobile users, you may want to consider targeting mobile traffic with your website more than desktop.
Desktop vs Mobile vs Tablet Market Share in Africa - April 2021
Mobile 68.66% - Desktop 28.36% - Tablet 2.99%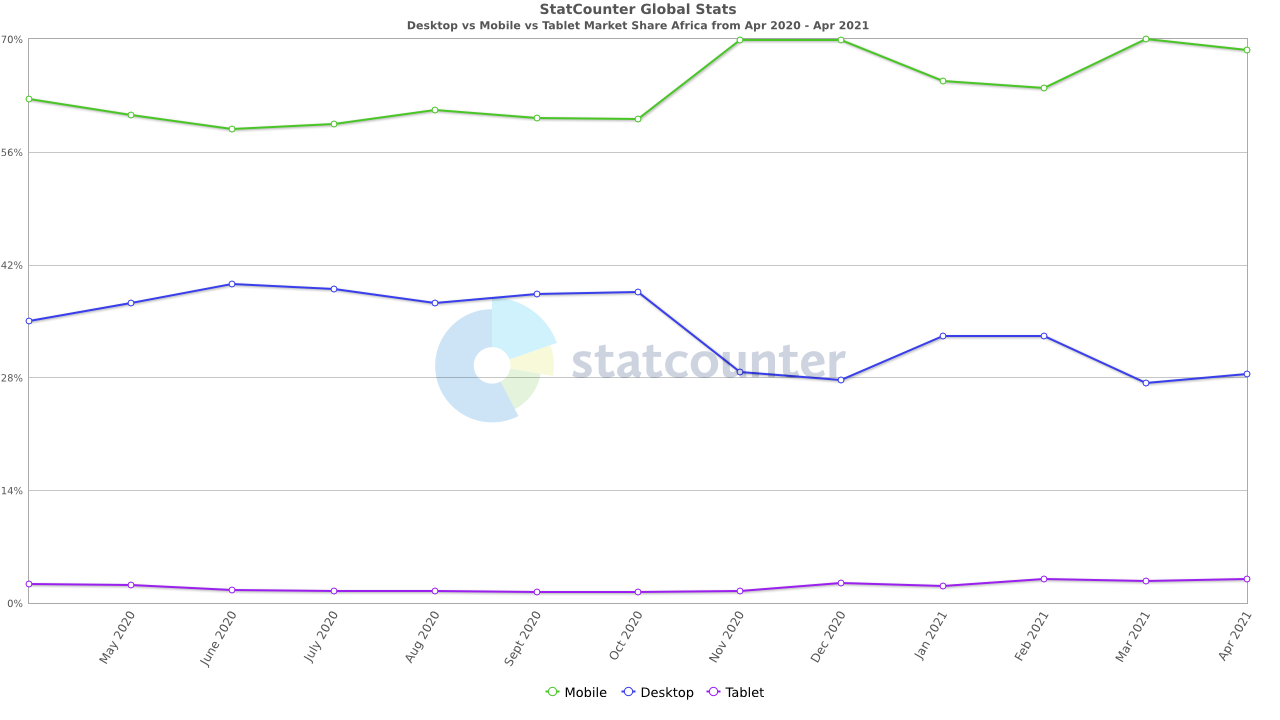 « Back